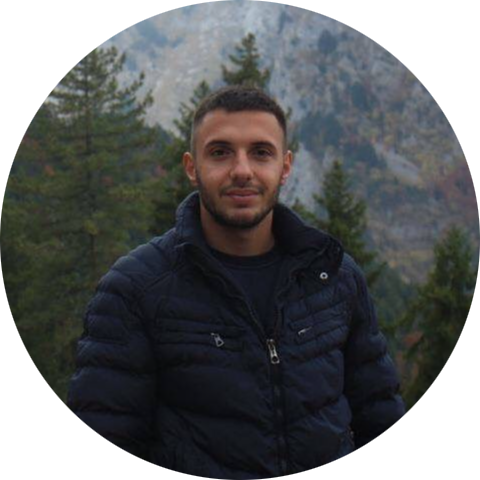 My name is Endrit Temaj and I come from Gjakova. I am currently completing my Master's Degree in Sociology at the University of Prishtina. I completed my bachelor studies there. My focus is on politics, space and culture.

Since the beginning of my studies I have been interested in the field of civic activism by initially engaging as a volunteer in many non-governmental organizations. I was a volunteer at the Local Democracy Agency in Peja, where, in addition to occasional engagements, I worked as a Youth Correspondent in Knjazevac, Serbia. I can say that this experience was something beautiful considering that you have an obligation to culturally promote a community. For my commitment as a volunteer I was awarded by the municipality of Peja as "Volunteer of the Year". My civic activism has continued in many projects where in addition to the experience that I consider the most important, I have also received recognition. It is worth mentioning that the essay contest against violent extremism organized by S'Bunker or even the essay contest organized by FIQ. After getting some professional experience and polishing our skills in 2017, some colleagues and I established the non-governmental organization "Artha". My professional engagement has continued as a researcher of Kosovo Legislation for PWDs with several organizations operating in this field as well as in the field of journalism. I was also a participant in the project for the construction of the education museum which aims to preserve the history of the '90s.

The reason for my engagement with Teach for Kosova was initially related to my ambitions, gaining professional knowledge and experience. I believe that I have managed to see the necessary profiles that the education system in Kosovo needs. I see Teach for Kosova as a space through which I will be able to realize my knowledge, as well as to make a small contribution to pushing the education system forward, especially in terms of quality. At the same time such an experience will serve me in my rise as a personality.